Section
Drop element here!
Best Compression Socks For Every Day
Must have comfy compression socks for travellers and all day workers!
Compression socks are no longer just for athletes or people with medical conditions.

These days, anyone can benefit from wearing compression socks, which can help improve circulation, reduce swelling, and prevent blood clots. In fact, compression socks are becoming more and more popular among travelers, office workers, and anyone who spends a lot of time on their feet.

But with so many options out there, how do you know which compression socks are the best? Here, we'll take a look at some of the most popular compression sock styles and where to find them.
Top 7 Best Compression Socks This Year
Best Compression Socks for Nurses
Nurses spend long hours on their feet, attending to patients, and moving around the hospital. As a result, they may experience discomfort, swelling, and fatigue in their legs.

The best compression socks for nurses are designed to provide optimal support, comfort, and durability throughout their demanding shifts.

These socks promote healthy blood circulation, alleviate leg pain, and reduce the risk of varicose veins and other medical issues associated with extended periods of standing.

Made from high-quality, breathable materials, the best compression socks for nurses offer a comfortable fit and moisture-wicking properties, ensuring dry and fresh feet all day long.

Available in various styles and compression levels, nurses can choose the perfect pair to meet their specific needs and preferences while enjoying the numerous health benefits these socks provide.
Fun Compression Socks
If you're looking for compression socks with a bit of personality, then fun compression socks are the way to go. These socks have fun novelty prints like dogs, fire trucks, or sports, and can add a bit of color and flair to your outfit.

Whether you're an animal lover or a sports fan, you're sure to find a fun compression sock that suits your interests.
Crazy Compression Socks
For those who want to take things to the next level, crazy compression socks offer wacky novelty sock designs that include bright colors, bold patterns, and unique shapes.

These cool compression socks are perfect for anyone who wants to stand out from the crowd and show off their individuality. You can find a wide variety of crazy compression socks at John's Crazy Socks.
Knee High Compression Stockings
For more support for the upper calf all the way up to the knee, knee high compression stockings are the perfect choice.

These socks are ideal for people who spend a lot of time on their feet or who suffer from conditions like varicose veins or deep vein thrombosis.

They can also help prevent swelling and reduce the risk of blood clots. Check out some great options for knee high compression socks for men at John's Crazy Socks..
Compression Socks for Travel
Long flights or car travel can be tough on your feet, which is why compression socks for travel are a must-have.

These socks offer extra support for the feet and can help reduce swelling and discomfort during long periods of sitting or standing.

Plus, they come in a variety of styles and colors, so you can find a pair that suits your personal style. You can find some great options for compression socks for travel here.
Basic Socks
If you're in search of compression socks that offer a more subtle and minimalist aesthetic, then basic compression socks are the ideal choice for you.

These unpretentious socks provide all the advantages of compression therapy without the inclusion of ostentatious patterns or designs that may not suit everyone's taste.Basic compression socks cater to individuals who desire the numerous health benefits of compression wear but prefer not to draw undue attention to their feet.

Whether you're wearing them for medical reasons or to boost athletic performance, these discreet compression socks seamlessly blend into your wardrobe, allowing you to feel comfortable and confident in any setting.

Designed to improve blood circulation and reduce swelling, basic compression socks can help alleviate discomfort associated with varicose veins, deep vein thrombosis (DVT), and edema. Moreover, they can aid in the prevention of these conditions for people who spend long hours on their feet or engage in frequent travel.

Constructed with high-quality materials, basic compression socks offer exceptional breathability and moisture-wicking capabilities.

This ensures your feet remain dry and comfortable throughout the day, regardless of your level of activity. Additionally, these socks provide ample support and cushioning for your feet, reducing fatigue and soreness.For athletes, basic compression socks can contribute to enhanced performance by improving oxygen delivery to the muscles and aiding in muscle recovery.

This makes them a versatile and valuable addition to any workout routine.To find the perfect pair of basic compression socks that meet your needs.
Diabetic Socks
Finally, if you have diabetes or other medical conditions that affect your feet, then diabetic socks may be the best choice for you. These socks are designed with extra padding and support to help prevent injuries and reduce the risk of complications.

They're also made with soft, breathable materials that can help prevent irritation and infections. You can find a variety of diabetic socks at John's Crazy Socks.

No matter what your personal style or needs may be,
with over 4000 different basic, novelty, and compression sock styles to choose from at JohnsCrazySocks.com, there's a pair of compression socks there for you.

By choosing the right pair, you can enjoy improved circulation, reduced swelling, and greater comfort during all your daily activities.
Our Research
At John's Crazy Socks, we pride ourselves on being the authority in the compression sock industry. Our commitment to excellence and customer satisfaction drives our research and product development process.

With a database of nearly 30,000 verified reviews from happy sock buying customers, we have the unique advantage of understanding what our customers truly desire in their compression socks.To ensure that we offer the best possible products, we diligently survey and analyze customer feedback.

Our team of sock pro's carefully examines each review, identifying trends, preferences, and areas for improvement. This direct customer-centric approach enables us to create and curate a selection of compression socks that cater to a wide range of needs and styles.

By continually engaging with our customers, we not only develop a deep understanding of their requirements but also foster a strong sense of trust and loyalty.

This close relationship with our customer base positions John's Crazy Socks as the go-to authority for compression socks.

Our extensive research, coupled with the invaluable insights gleaned from our customers' experiences, allows us to stay at the forefront of the industry. As a result, we can confidently provide high-quality compression socks that truly make a difference in people's lives.

So, whether you're a nurse, an athlete, or someone who simply needs support for their legs, you can trust John's Crazy Socks to deliver the best compression socks tailored to your needs.
People Also Read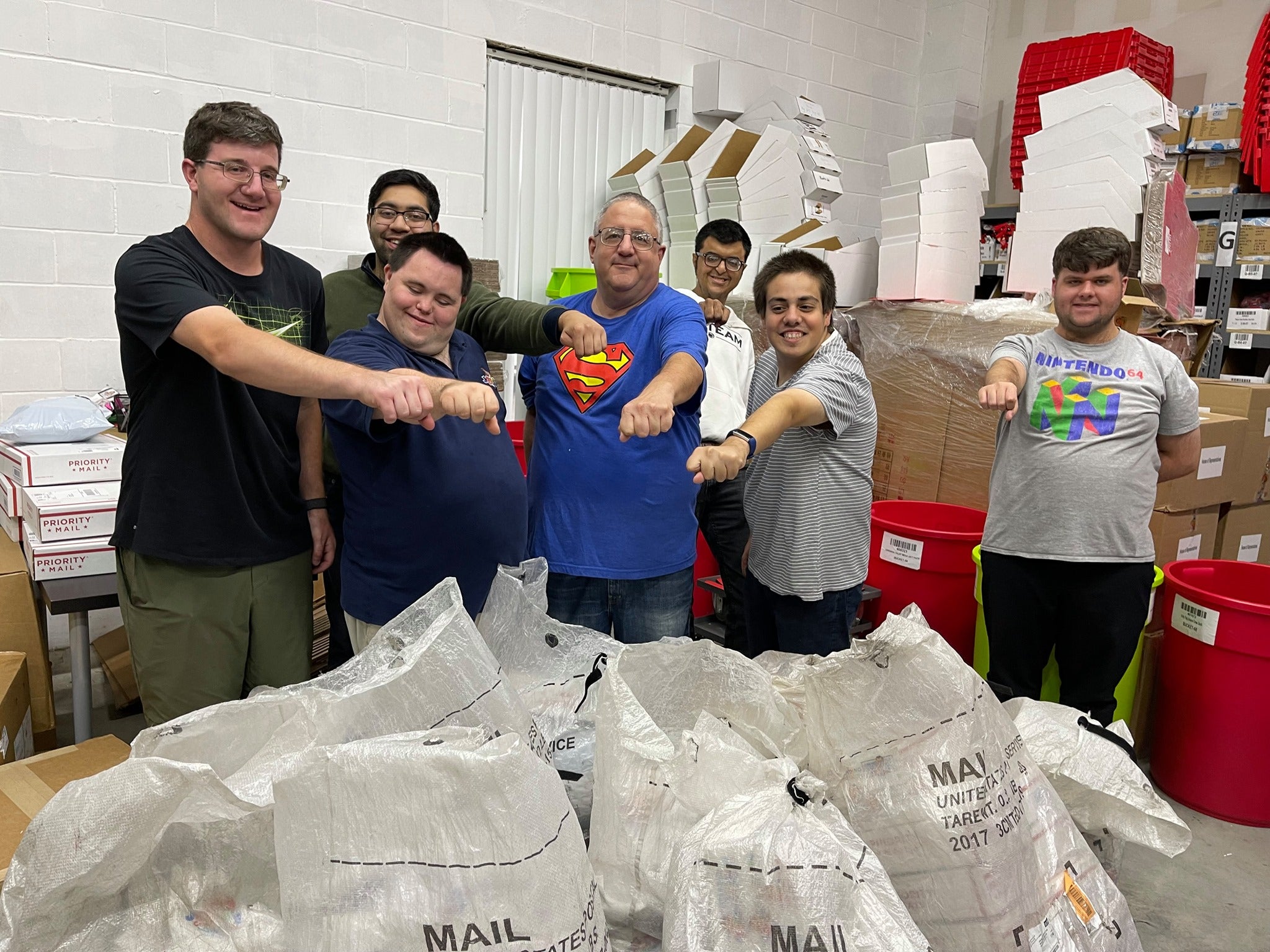 Mark Cronin | Oct 01, 2023
National Disability Employment Awareness Month (NDEAM) always has a special place at John's Crazy Socks. NDEAM matters because it calls all of us to recognize that 20 million Americans with a disability cannot find meaningful work despite being ready, able, and willing to work. NDEAM matters because it calls on us to focus on what people can do, not what they cannot do. NDEAM matters because we are never blinded by a person's limitations, we are awed by their possibilities.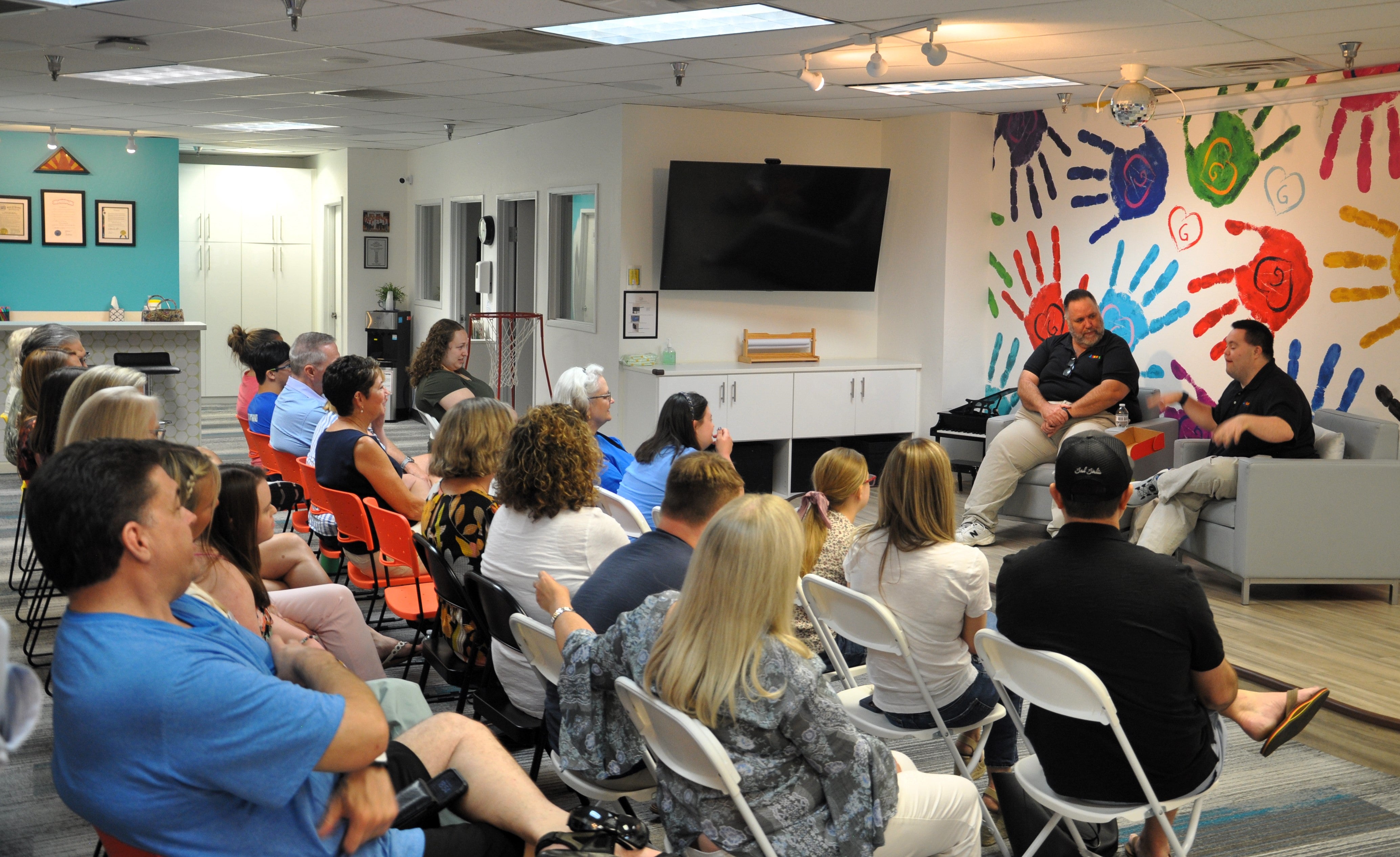 Mark Cronin | Sep 28, 2023
John and Mark X. Cronin, co-founders of John's Crazy Socks, spoke with self-advocates, parents and supporters at GiGi's Playhouse Phoenix/Scottsdale. The father-son team shared their story as a family and in business to offer an example of what people with Down syndrome can accomplish and to offer encouragement to the self-advocates with Down syndrome and their families.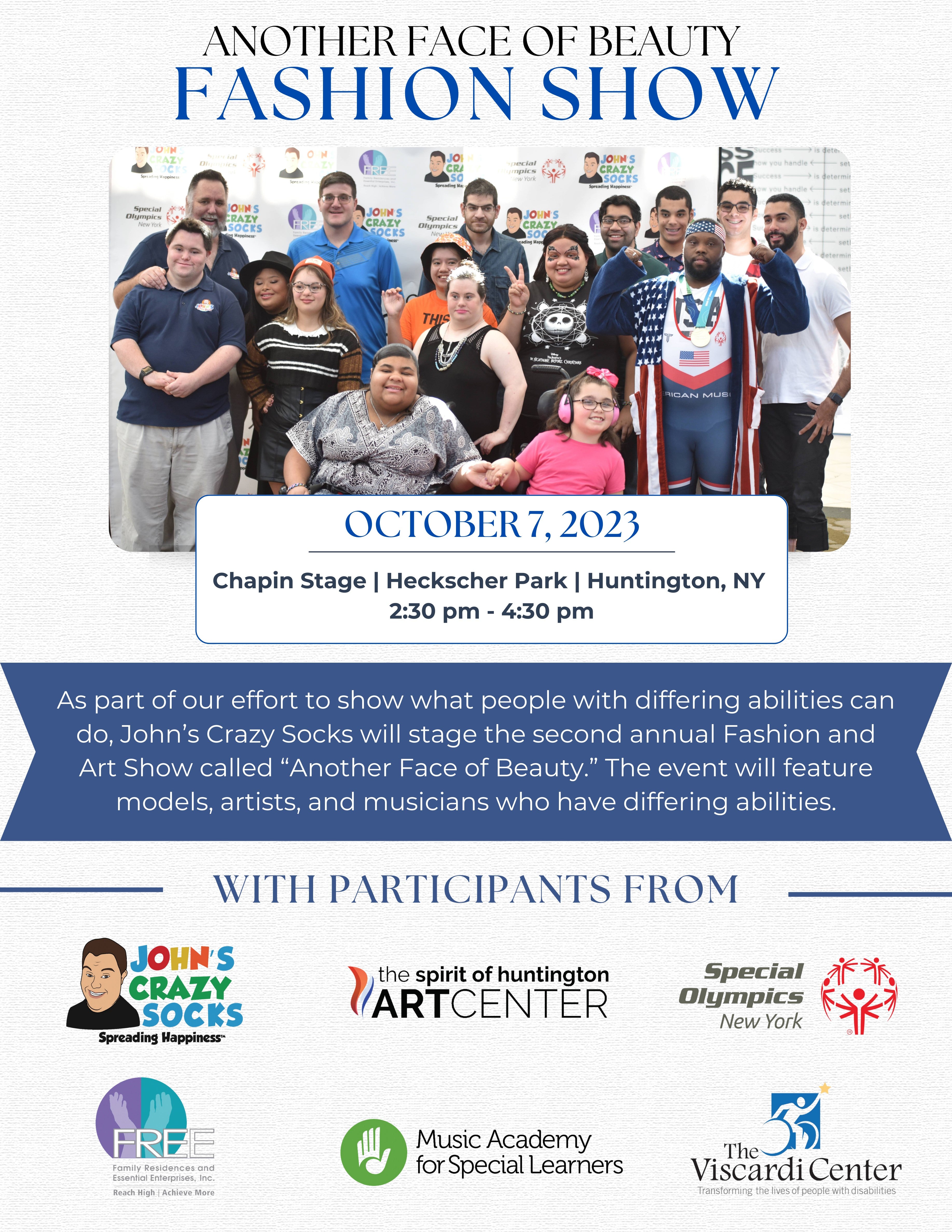 Mark Cronin | Sep 27, 2023
John's Crazy Socks is staging our second annual Another Face of Beauty: Fashion and Art Show as part of the Long Island Fall Festival. The event will feature a fashion show, musical performances and a display of artwork. All of the models, performers and artists will have differing abilities.