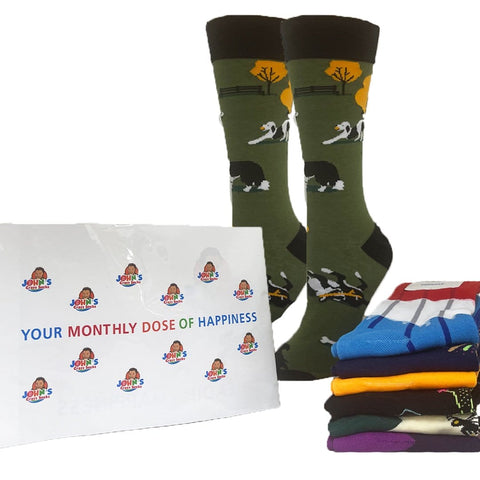 Sock of the Month Club
A fresh new pair of socks each month! John picks a crazy sock for you each month! 

Only $13.99 a month includes free shipping. Available in the US only.
Support a cause: 5% from each subscription donates to the Special Olympics.
We make it personal: Includes a handwritten thank you note from John, candy & a discount card to shop our website.
Choose Sock Type
Customize Your Subscription
Is this a gift?
Choose your subscription plan:
Set subscription to Auto Renew?
When Should The Subscription Start?
Prepaid gift subscriptions have the ability to choose your future ship date.